South Devons Performance Championships
This is the seventh year that the South Devon Herd Book Society is holding Performance Championships in which performance recording breeders from across the country are invited to compete. This technical event is a showcase for Breedplan performance recording South Devon herds, to highlight the importance of Estimated Breeding Values as a tool for breeding selection. This year's Championships are being held again within the National Beef Association's Beef Expo in Darlington, and the Society is very grateful to the NBA for providing this venue and for their welcome.
Each class will be judged on inspection of the animals, and on their performance (Quality Beef Index for each bull and Suckler Replacement Index for each female) and will be placed accordingly. From these winners will be selected the Male, Female and Breed Champions.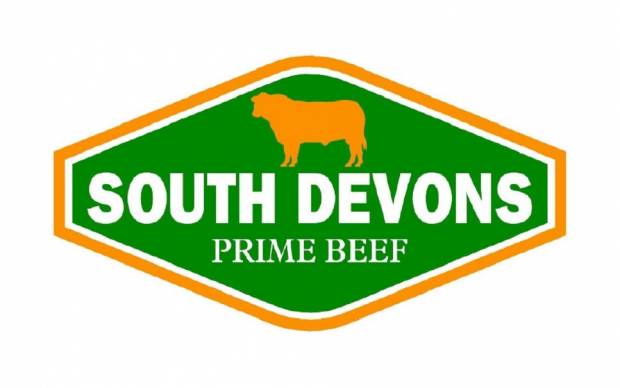 South Devon - Performance Championships 2022 - Results - Beef Expo - Darlington 
 
Kindly sponsored by Neogen Europe
 
 
 
Judge: Mr D Mark Thomas, Treguddick, Launceston, Cornwall
 
 
 
 
 
 
 
 
 
Results
 
 
 
 
 
Class 1 - heifers born in 2020
 
Insp
Perf
Total
1st
K V & M A Plain       
Z Foxhole Clover 5
55
65
120
2nd
D L Irving
Enterprise Juin
65
48
113
3rd
C J Page
Z Coton Kitty
41
58
99
4th
K V & M A Plain       
Foxhole Wilma 6 (T)
57
41
98
 
 
 
 
 
 
Class 2 - heifers born in 2021
 
Insp
Perf
Total
1st
C J Page
Coton Gladys 6
46
49
95
2nd
D L Irving
Enterprise Jakira
49
46
95
 
 
 
 
 
 
Class 3 - bulls born in 2020
 
Insp
Perf
Total
1st
A R Lee
Z Lumbylaw Quintus 8
65
65
130
2nd
A R Lee
Z Lumbylaw Quintus 14
57
57
114
 
 
 
 
 
 
Class 4 - bulls born in 2021
 
Insp
Perf
Total
1st
C J page
Coton Herman 3
77
75
152
2nd
Ingleby Farms
Z Arncliffe Tiberius
57
77
134
3rd
C J page
Coton Inquisitor 2
70
57
127
3rd
Ingleby Farms
Z Arncliffe Tamworth
59
68
127
 
 
 
 
 
 
Female Championship
 
 
 
 
Winner
D L Irving
Enterprise Juin
 
 
 
Reserve
K V & M A Plain       
Z Foxhole Clover 5
 
 
 
 
 
 
 
 
 
Male Championship
 
 
 
 
Winner
A R Lee
Z Lumbylaw Quintus 8
 
 
 
Reserve
C J page
Coton Herman 3
 
 
 
 
 
 
 
 
 
Breed Championship - The Harlington Trophy
 
 
 
Winner
A R Lee
Z Lumbylaw Quintus 8
 
 
 
Reserve
D L Irving
Enterprise Juin
 
 
 
 
 
 
 
 
 
 
 
 
 
 
 
Downloads