NBA Board Members
Vice Chairman
Ben Harman
Ben is a fourth generation farmer and third generation Charolais breeder, currently farming 274ha over three sites on top of the Chiltern Hills in Buckinghamshire. He currently has around 100 head of mostly pedigree Charolais with some Charolais Wagyu cross cattle for his beef enterprise 'Chagyu'.
The arable land is farmed under a shared farming agreement with a local contractor. Ben farms with the help of his amazing 81-year-old father and with part time help from a keen local young farmer.
Ben is a former Chair of the British Charolais Society, which was founded by his Grandfather and others in 1962 and has enjoyed roles with Charolais and Charbray International. He is currently Chair of the British Cattle Breeders Club and also sits on the board of CHECS - the cattle health certification scheme.
He is an avid traveller; rugby supporter; cook and reader - particularly of cosmology, particle physics and novels.
In the past he has enjoyed working briefly for the Holstein Friesian Society as an editorial assistant and for AG-World Europe, assisting in the export of breeding pigs to the far east.
With a friend Ben also ran an enterprise 'Pinballers Anonymous', they rapidly became the largest reseller of Pinball machines in the UK and hosted many events and championships culminating the International Flipper Pinball Association (IFPA) world championships - which was held on the farm (the only occasion it had left Las Vegas)
NBA Board Member
Andrew Laughton
Andrew Laughton's family have farmed in the Louth area for more than four generations, He finishes up to 6000 animals outside every year.
One of Andrew's 'passions' is to work closely with the environment, ensuring that soil health is improved for future generations to enjoy.  
He is aware that there are challenges ahead within the political arena.  He believes that the beef industry, must maintain their points of difference against cheap imports  –  the hormone issue for example, and push home the fact that UK health and welfare standards are some of the highest in the world.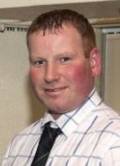 NBA Board Member
Adam Watson
The Watson family moved to Sanders Close, Slaggyford, Brampton in the late 1960s.  Sanders Close is a hill farm which is home to the Saunders pedigree Limousin herd and 900 Swaledale ewes.
Mr Watson believes there is solid long-term future for livestock farming in upland areas helped by environmental payments but a key issue is encouraging and keeping young people in these areas.
NBA Board Member
Jude Capper
Jude L. Capper, PhD ARAgS, an independent Livestock Sustainability Consultant based in Oxfordshire, undertook her BSc (Agriculture with Animal Science) and PhD (Ruminant Nutrition and Behaviour) at Harper Adams University College (UK), followed by post-doctoral research at Cornell University (USA) and a faculty position at Washington State University (USA).
Jude's research focuses on modelling the sustainability of livestock production systems, specifically beef and dairy, including quantifying changes made by improving productivity or adopting differing management practices. She is also currently working on projects relating to the impacts of medicines use on UK beef farms and the national and global impacts of livestock health and welfare on system sustainability.
NBA Board Member
Gareth Boyes
Gareth Boyes BVMS DBR MRCVS is a partner at Ark Vet Centre in south west Scotland, to the team.
Gareth has over 20 years of experience specialising in farm animal medicine, with a particular interest in cattle reproduction and fertility. He is the official vet for several of the main breed societies, and works closely with them to provide expert and up-to-date advice on all aspects of individual and herd health.
Gareth is also involved with the deer farming industry, both as a veterinary consultant for First Venison, and with the management of his own herd of red deer.
In recent times, Gareth has represented the National Beef Association on the CheCS Board, and will continue to do so as a full member of the NBA Board.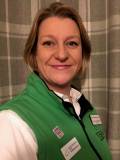 NBA Board Member
Sarah Tomlinson
In addition to Sarah's role as a farm veterinary surgeon with Westpoint Farm Vets in Derbyshire, Sarah Tomlinson MRCVS is an authority on bTB at both governmental and practical farm level. As technical director at the TB Advisory Service (TBAS), Sarah oversees and delivers training for new advisors, chairs technical board meetings and delivers farmer meetings around the country. She was also a member of the TB Eradication and Advisory Group (TBEAG) for England, advising government policy makers on all aspects of TB control in England, and now sits on the TB Partnership.
NBA Board member - Breed Society Representative
Paul Sneyd
NBA Board Member - Northern Ireland
Stephen Heenan
NBA Board Member - Scotland
David Mitchell