Government must prioritise Agriculture and Food Production
18th March 2020
Region: National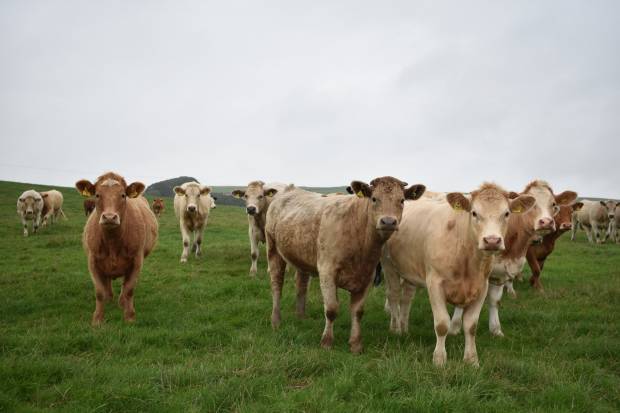 Not since the end of the Second World War, and the rationing period that followed it, has British agriculture been more important than it is about to be in the coming months. Traditionally, the British public in general is well-known for being a resilient population, but there are few who are more robust or tough than the British farmer. Whatever the weather, animals are fed, watered, housed and cared for, crops are sown, and the countryside and its wildlife is carefully managed by its current custodians.
Whilst the ongoing coronavirus epidemic is a real health crisis, farming life, by its nature, must continue; livestock operations will carry on as usual through this challenging period. The corresponding activities and businesses which are on the periphery, but essential to livestock farming, such as arable farming, feed and straw suppliers, livestock markets, vets, meat processors, hauliers and so on, will also be working hard to ensure that the food chain continues with the seamless ease it has always done, allowing your supermarket to provide sustainable levels of supply for the duration of this crisis. The National Beef Association will be lobbying Government hard to ensure that the logistics of the industry are shored up, and the pathways within agriculture secured, allowing us all to process the food to feed our nation at this time. With the EU and many other world borders closed, home-grown produce has never been more valuable.
Working within Government guidelines, and with the permission of individual rural livestock markets, the NBA will also be making themselves available at regular forthcoming livestock sales to offer support, help and guidance to our members.
Finally, here's a uniting call to ALL farmers - not just beef producers - and farming associated industries. The NHS is often, and quite justly, considered the last line of defence. But standing just in front of that line is the farming community. The service it offers is not always appreciated until times of great stress when it is called upon to shore up the defences, but when we are required to do so we step up to the plate. The current predicament has the hallmarks of being one of those times. It is the Government's responsibility to ensure that farmers and associated businesses are protected to allow all areas of agriculture to pull together to keep the food chain moving.