Beef South West
28th October 2015
Region: National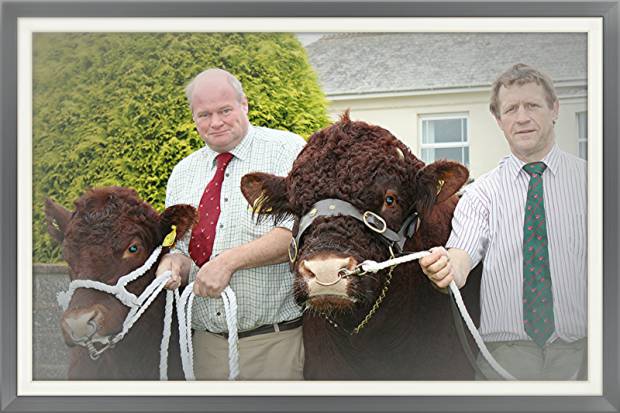 John May, pictured holding his prize winning bull Boskenna Donal, along with Nick Burrington are two of the mainstays of this year's Beef South West Event, due to be held this year at Westpoint, Exeter on 11th November.
John is head steward of the breed society stands and is confident all major pedigree breeds will be at the show to highlight their special attributes.  John is well known for his Priorton herds of Pedigree Devons and Simmentals.  The Devon being the West Country's traditional butchers breed and the Simmental being a larger Continental animal which thrives in the South West.
Nick is head steward of the primestock section and he is delighted to be able to welcome exhibitors to stalling inside the main Westpoint arena.  
Last year's show was within minutes of being stopped for health and safety reasons, as during judging gale force winds almost blew the marquees away which were housing the cattle.  "Last year was a total nightmare, we just managed to fight the gales and save the tents but this year we will be able to welcome exhibitors into much more luxurious accommodation in the arena itself" said Nick.