Eric Reid opens the gates to his immaculate Beef Finishing Unit for NBA NI open farm walk and meeting.
18th July 2017
Region: National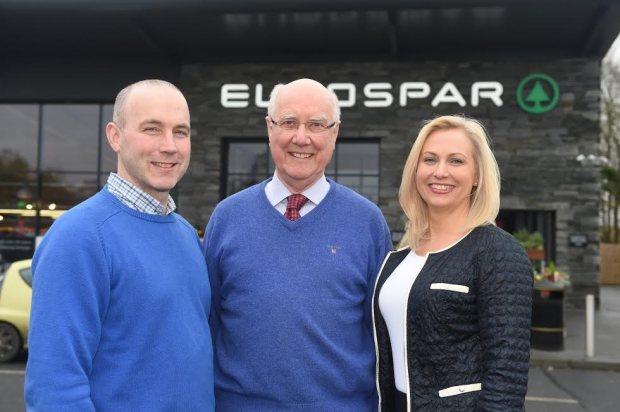 The NBA have announced that they will be visiting Eric Reid's state of the art finishing unit in County Armagh on Wednesday the 16th August as part of their roadshow of farm tours which will be held up and down the country this August and September.
The evening meeting will commence at 6.30pm and give visitors a chance to view a cutting-edge beef finishing unit. Eric's beef fattening programme is a grass and silage based system, with the addition of some cereals and protein.  The modern unit consists of 16 pens, each holding approx. 20 cattle grouped by weight. Eric's background in poultry is clear from this finely tuned system which monitors cattle performance and health through regular weighing of animals.
Eric and his family are also setting up a company to design boluses that monitor temperature and act as an early signal of health issues in cattle to further improve health and performance management on farm. An innovative farmer and a fantastic unit to visit focussed on championing efficiencies to drive profitability.
Following the tour there will be a presentation on "Optimising rumen function for improved meat eating quality" by Dr. Jamie-Leigh Douglas, Technical Support Manager for AB Vista, an update from the NBA and refreshments.
Speaking on the meeting, Stephen Heenan, Trustee Director of the NBA said:
"We look forward to taking visitors to view this fantastic unit focussed on championing efficiencies to drive profitability. We hope the evening acts as a knowledge sharing experience for all and invite all with an interest in the beef industry to book a place. The NBA would like to thank Eric and his family for agreeing to host the meeting and AB Vista for their support and sponsorship."
Attendance is BY BOOKING ONLY to allow us to confirm catering requirements. 
To Book your FREE place email [email protected] or call Head Office on 01434 601005.
The NBA is a member led charitable organisation with a key focus on the beef industry and protecting the interests of those who work within it.