2024 BEEF EXPO RETURNS TO CUMBRIA
6th May 2023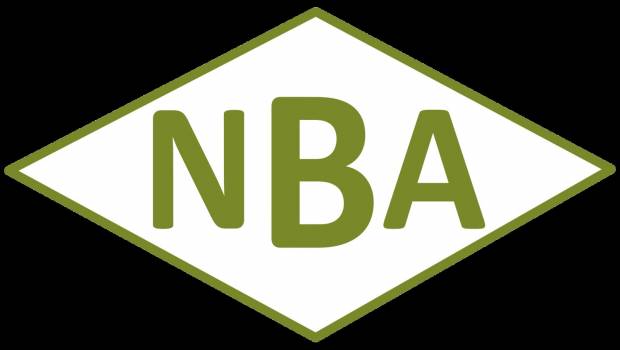 The National Beef Association's highly successful Beef Expo event is heading to the Northwest in 2024 for a one-day exhibition showcase of the British Beef Industry. The event will be held at North West Auctions, J36, Crooklands, Kendal, Cumbria on Saturday 27th April 2024.
Beef Expo coincides with 'British Beef Week' and it is hoped will include an Inward Mission of overseas beef farmers wishing to see the best of British livestock and genetics.
Pictured are David Pritchard (MD, North West Auctions) and Neil Shand (CEO, National Beef Association) announcing the much-anticipated 2024 Beef Expo
Beef breeders, farmers, and businesses involved in the industry are expected to gather from all over the UK at this flagship event to celebrate the best of beef cattle breeding, and to share ideas and innovations that will help take Britain's world class beef industry forward into the future.  Beef Expo's highly competitive show classes will once again showcase some of the UK's best bloodlines, and a panel of leading experts will address the most important issues facing the industry in an information-packed Seminar Programme. The event which will support and celebrate the work and commitment of our British Beef producers, has been scheduled to tie in with Great British Beef Week 2024.
In returning to Junction 36, Rural Auction Centre, Crooklands, NBA Chief Executive, Neil Shand, is aiming to build on the phenomenal success of the last Beef Expo held on the other side of the country at Darlington Farmers' Auction Mart in 2022. "Last year's NBA Beef Expo was the first major beef event since Covid and it demonstrated how popular and important this show and exhibition is to the industry. We attracted a record number of visitors from across the country to the North East, and we're confident we have the right programme, venue and location to repeat this success in the North West. This is a highly productive part of the UK for suckler and beef cattle, and North West Auctions' combination of experience, expertise, and exceptional facilities make this the ideal venue for an outstanding event."
As well as a change of venue, the 2024 NBA Beef Expo will differ from last time in two key ways, which the NBA believe will help attract an even greater number of visitors, says Neil Shand.
"Next year we are streamlining Beef Expo from two days to Saturday only, and entry will be free to all visitors. We will be focusing on showcasing  top quality cattle and on sharing critical information in seminars and discussions. Beef breeders and farmers are facing a very significant challenge in the transition of UK farming policy after Brexit and the aim is to create a perfect platform for everybody involved in the industry to network, find out how to make the best of the grants and subsidies available, and recharge their enthusiasm and commitment."
NWA Managing Director, David Pritchard, is delighted to welcome the NBA Beef Expo back to Junction 36. "We fully understand the importance of Beef Expo to the beef industry. NWA has been serving the farming community here as auctioneers for more than 200 years, and as auctioneers, land agents and farm business advisors we understand the wider agricultural implications of the changes that beef farmers are currently facing.  It is a privilege to be chosen to host it again here at our J36, Rural Auction Centre in 2024 and we are very much looking forward to working with the NBA to make it an event to remember for those who are both exhibiting and attending."
Further information about the event, along with details of sponsorship opportunities and stand and exhibition space can be found on the National Beef Association's' dedicated event web site –www.nationalbeefassociation.com/beef-expo/
Details of the proposed Inward Mission are available from Richard Saunders [email protected]